News
Why You Need the Eunorau Flash in Your Life: A Review of the Most Versatile and Powerful E-Bike on the Market
May 18, 2023
The EUNORAU FLASH is a cutting-edge electric bike that offers riders unparalleled range, flexibility, and performance. With its three motor options and up to three batteries, this e-bike can travel up to 220 miles (354 km) with pedal assist on a single charge, making it one of the longest-range e-bikes on the market .
One of the key advantages of the EUNORAU FLASH is its triple battery system. With all three batteries on board, riders can travel further and tackle more challenging terrain without worrying about running out of power. This increased range allows riders to customize their rides and make them as long or short as they need.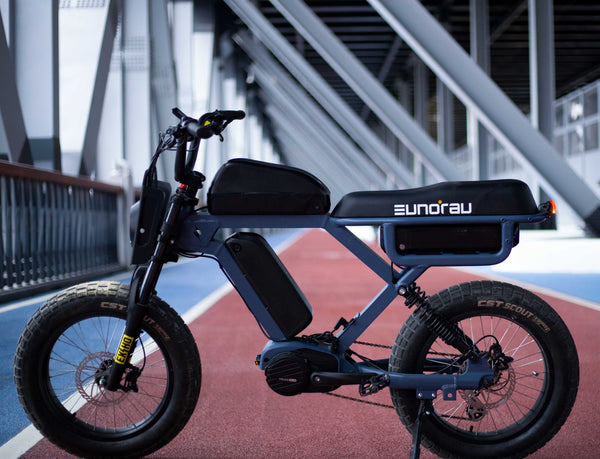 In addition to its impressive range, the EUNORAU FLASH also offers riders a high level of flexibility. The triple battery system allows riders to choose how much range they need for each ride and only carry the necessary number of batteries. This means riders can tailor their rides to their specific needs and preferences.
The EUNORAU FLASH also boasts a variety of motor options, including a single rear 750W hub motor, an all-wheel-drive setup with two 750W hub motors, or a 1,000W mid-drive motor with a torque sensor. These options allow riders to choose the drivetrain that best fits their needs and riding style.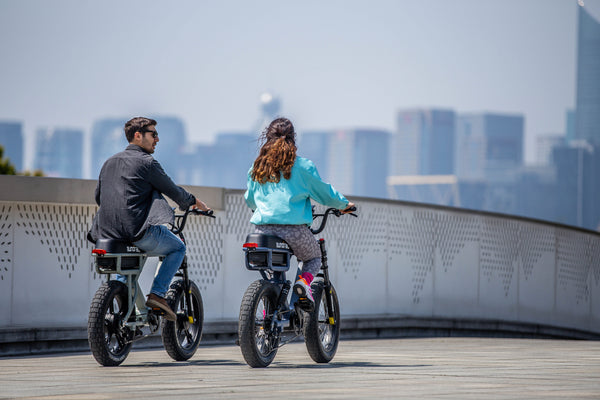 In addition to its range and flexibility, the EUNORAU FLASH also delivers top-notch performance. Its full-suspension design and hydraulic disc brakes provide a smooth and comfortable ride, even on challenging terrain. The e-bike also comes equipped with LED lighting and an upgrade option for a fender set that includes a headlight guard.
Overall, the EUNORAU FLASH is a game-changing electric bike that offers riders an unbeatable combination of range, flexibility, power, and performance. Whether you're commuting to work or exploring new trails, this e-bike has everything you need to take your riding experience to the next level.